According to FBI Uniform Crime Reporting Statistics, a burglary takes place every 13 seconds.
Moreover, due to a lack of physical evidence, only 13 percent of reported burglary cases are solved by the police.
The best course of action, thus, is prevention. Here, we've outlined five ways you can make your home more secure.
1. Light Things Up
Burglars rely on the cover of the night to break in unnoticed; keeping the lights on can prevent this from happening. Install lights with motion sensors that turn on when they detect movement. These are very likely to keep any trespassers away.
If your work or family keeps you away from home, consider installing smart lights. These can be controlled via an app on your phone, and you can turn them on from any location. It gives burglars the impression that somebody is at home and deters them from breaking in.
2. Trim Any Hedges
Overgrown hedges or large plants around the house provide burglars with a solid hiding spot. Trim them regularly and ensure upkeep to mitigate this potential problem. Additionally, if you have any trees with branches growing close to the windows, roof, or garage, you should remove those too.
3. Keep an Eye Out
With so many affordable DIY installation kits out there, it's become easier than ever to set up cameras in and around your house. A camera at your front door will let you keep an eye on things and will let you verify if the person at the door is actually who they say they are.
4. Install an Alarm—And Advertise It
A study on the motivations of burglars by The University of North Carolina revealed that 83 percent of participants admitted to looking specifically for an alarm system before breaking in. Furthermore, 60 percent said that they would change their mind if they saw a security system installed.
Needless to say, it's not just essential to have a house alarm, but it also needs to be visible. This doesn't mean your security system should be placed at your doorstep—instead, put up decals or a sign saying that an alarm system protects your house.
5. Secure Your Garage
The garage is the preferred point of entry for most burglars. The reason: It's often the weakest link in the house. Large trees, uncovered windows, improper lighting, and exposed locks make the garage an easy target.
Often, the door leading into the house from the garage is also unsecured, which allows any trespasser easy access into the house. Installing a robust and secure garage door can give you a much-needed layer of security.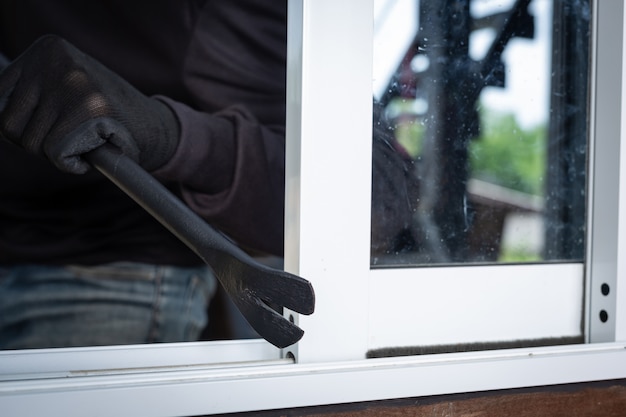 If you're looking to install a garage door, consider calling Easy Fix Nashville. We offer state-of-the-art automated garage door installation services in Nashville, TN along with a variety of garage door maintenance and security solutions.
Secure your garage today by calling at +1-615-560-8948 or dropping us a message.